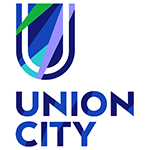 A Good Place to Live

The City of Union City, is a recipient of the 1999 All-America City award. Conveniently located in the East San Francisco Bay Area, in Southern Alameda County, Union City is known as the gateway to the Silicon Valley. Transected by major freeways, railways, and both the Dumbarton and San Mateo Bridges, the city is perfectly situated for easy access to San Francisco, Oakland, and San Jose airports and metropolitan attractions.
Union City's 73,452 population is enriched with a strong diversity of culture and wide ranging demographics. Adorned with award winning schools and easily accessible parklands and trails, and a city-owned and operated sports center, Union City hails as an ideal community for families. The city offers low interest home loans to those interested in residing in the community. Union City is chartered under a city council/city manager form of governance.