Police Officer/Lateral

Simi Valley
Police Officer/Lateral (17478771)
Location
3901 Alamo Street Simi Valley, 93063
Description

Join our team!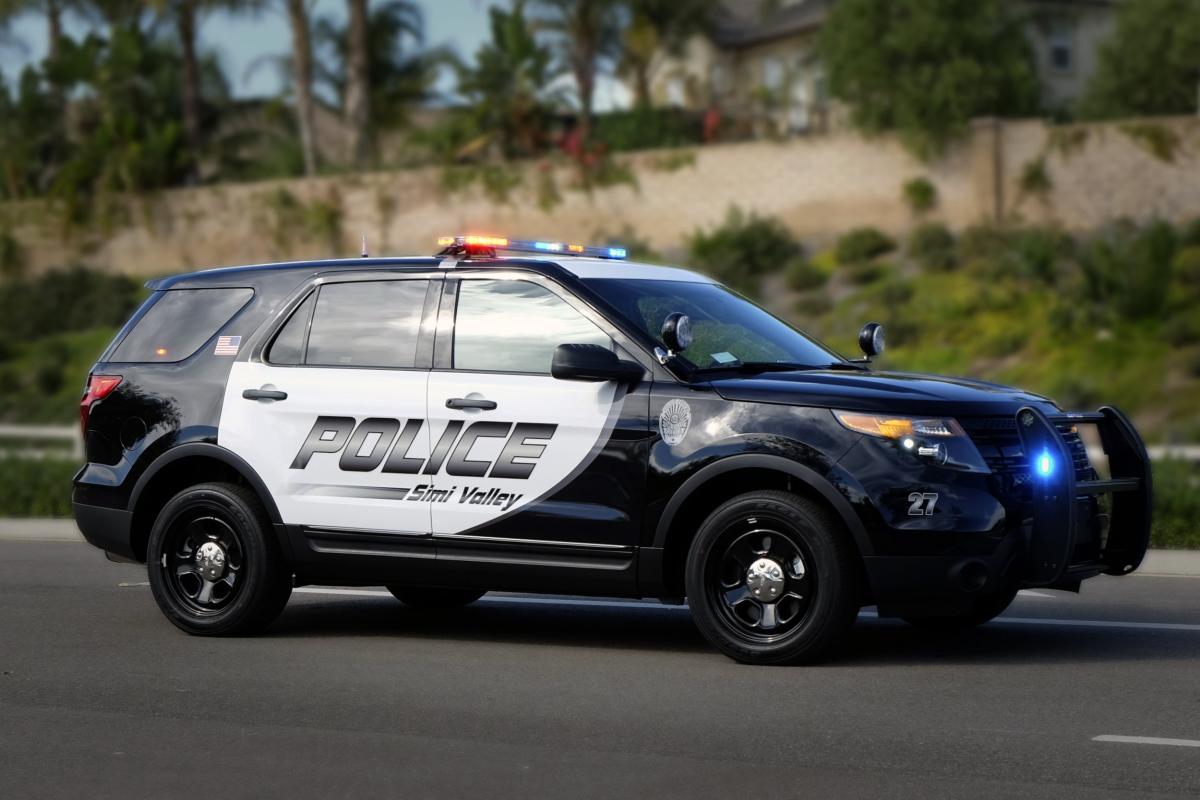 The Police Department is looking for Police Officers who under general supervision, are responsible for the performance of law enforcement duties to protect life and property in accordance with applicable laws, to carry out special assignments as necessary, and other related duties as assigned.
Details:
This position participates in a 4/10 work schedule.
Must be willing to work nights, weekends, and holidays
Salary range $33.71 - $51.29 hourly with Excellent Benefits (see below)
To view the full job description, click on the link:
Minimum Qualifications for consideration: Any combination of education and experience that would likely provide the required knowledge and abilities is qualifying. A typical way to obtain the knowledge and abilities would be:
Education/Training: Equivalent to graduation from an accredited U.S. high school; passing score on the General Education Development (GED) test; or possession of a two-year, four-year, or advanced degree from an accredited college or university. College course work in police science, criminal justice, or a related field is desirable.
Experience: Completion of a P.O.S.T.-certified training academy.
License or Certificate: Possession of a valid California Class C driver license with an acceptable driving record. Possession of a California Basic P.O.S.T. certificate within one year of employment.
Special Requirements: Must be 21 years of age as of the date of hire. Must be a United States citizen or meet citizenship requirements. Must be of good moral character with no felony convictions.
Benefits
We are proud to offer a comprehensive and competitive benefits package in which medical is fully paid for most plans (including family coverage) as specified in the current employee group contract, a full calendar of employee appreciation events and activities, and many additional benefits including:
Retirement: Enrollment in the CalPERS 3% @ 55 retirement plan or CalPERS 2.7% @ 57 retirement plan (employee pays 12% contribution for either plan), based on employee's years of previous service in a CalPERS or reciprocal public retirement system.
Retiree Health Coverage: The City contributes $300 per month into a Retirement Health Savings Plan.
Special Allowances: Additional compensation is paid for officers assigned to Canine ($589/mo.), Detectives ($100/mo.), Motors ($100/mo.), and Bilingual/Spanish ($100/mo.) positions.
Deferred Compensation Program: The City contributes $43 per month into a pre-tax 401 (K) plan. Employees may also defer a portion of their salary into a 401 (K) and/or a 457 plan.
Educational Incentive: An incentive of 5% is paid to those employees possessing a Bachelor's degree, or 2.5% for an Associate of Arts or Science degree. Both incentives require achieving at least step 4 of the salary range (not to be compounded).
POST Incentive: An incentive of 3% is paid to those possessing an Intermediate POST certification. 6% is paid for an Advanced POST certification.
Annual Leave: One-hundred and ninety five (195) hours per year initially, two-hundred and thirty four (234) hours after five years, and two hundred and eighty sixty (286) hours after ten years (combines vacation and sick leave). There are also two opportunities per year for converting annual leave hours to salary.
Holidays: Eleven (11) paid holidays (paid at 10 hours) per year.
Group Health Insurance: The City participates in the CalPERS medical program and employees may select from a variety of PPO and HMO plans. The City also provides up to $2,100 per month in SimiFlex Dollars, which may be used to offset the cost of medical, dental and vision insurance, or deferred compensation contribution. This results in fully paid medical insurance for most plans (including family coverage).
Dental Plan: Coverage is available for employees and dependents and includes orthodontia coverage.
Vision Care: Coverage is available for employees and dependents.
Disability Income Insurance: The City provides a short-term and long-term disability plan at no cost to employees.
Life Insurance: The City pays all premiums for $100,000 of coverage for employees, and $5,000 coverage for each dependent.
Uniform Allowance: The City provides a uniform allowance of $1,600 per year. In addition, all uniforms and safety equipment are initially provided to newly hired Police Officers.
Tuition Reimbursement: Employees are eligible for tuition reimbursement up to $600 per year for job related courses after 120 days of employment.
Section 125 Plan: Medical and dependent care reimbursement accounts are available.
This information is intended to give an overview of the benefits available to City employees. It is not intended to be a contract (expressed or implied), nor is it intended to otherwise create any legally enforceable obligations on the part of the City, its agents or its employees.
Special Instructions
This recruitment is continuous with application review occurring on a regular basis. 
Apply online at 
www.SimiValley.org/careers
  Employment applications must be complete, contain a minimum of ten years of experience (appropriately), and list gaps of employment.
Disqualifying Factors:
A list of disqualifying factors can be found  online at:
www.simivalley.org/departments/police-department/join-our-team
Selection Process: 
All qualified applicants will be invited to appear before an Oral Appraisal Board. Applicants passing the Oral Board examination will be placed on the eligibility list based on their Oral Appraisal Board rankings. Prospective employees will be required to pass a physical agility examination and undergo a thorough background investigation including a medical, psychological, polygraph, and drug/alcohol screening.
Physical Agility
• One Mile Run (10 minutes or less) 
Applicants seeking Veteran's Preference must submit form DD214.
Reasonable Accommodation: In compliance with the Americans with Disabilities Act, if you need special assistance in the selection process, please notify the Human Resources Division, in writing.
AN EQUAL OPPORTUNITY EMPLOYER ENCOURAGING WORKFORCE DIVERSITY