Email

jobs@simivalley.org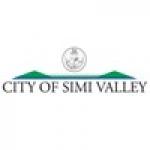 The City of Simi Valley, home of the Ronald Reagan Presidential Library, was incorporated in 1969. It is a General Law City with a Council/Manager form of government. Simi Valley encompasses an area of 39 square miles and is located in the southeast portion of Ventura County. The current estimated population is 126,878, yet Simi Valley maintains a unique balance of open space and City amenities.

Outdoor recreation includes over a dozen beautiful parks, camping and picnic spots, tennis courts, two golf courses and one of the largest equestrian trail systems in the United States. Boating and other water sporting activities are only 60 to 90 minutes away in Ventura and Santa Barbara. The City of Los Angeles is less than an hour away.

Excellent community facilities provide service to Simi Valley residents. The City has one general hospital, 47 religious institutions, one library, one Cultural Arts Center, three newspapers, one radio station, 24 financial institutions, 21 elementary schools, three middle schools, and four high schools. Four community colleges and four universities are also within commuting distance.